The Ultrasonic Wave Essential Oil Diffuser uses advanced ultrasonic technology, vibrating at high frequencies, creating a gentle, aromatic, relaxing atmosphere. As a result, it retains the essential therapeutic properties of the pure essential oils.
– As a humidifier, keep the room cool, damp, avoid dry skin.
– Suitable for bedroom, living room, workplace, spa, beauty salon …
– The machine is very compact, works very quietly, automatically turns off when running out of water.
– Lighting mode: soft, cool 7-color LED lights that automatically change color continuously suitable for all moods, can be used to change the night light to sleep comfortably.
– Save energy, save oil.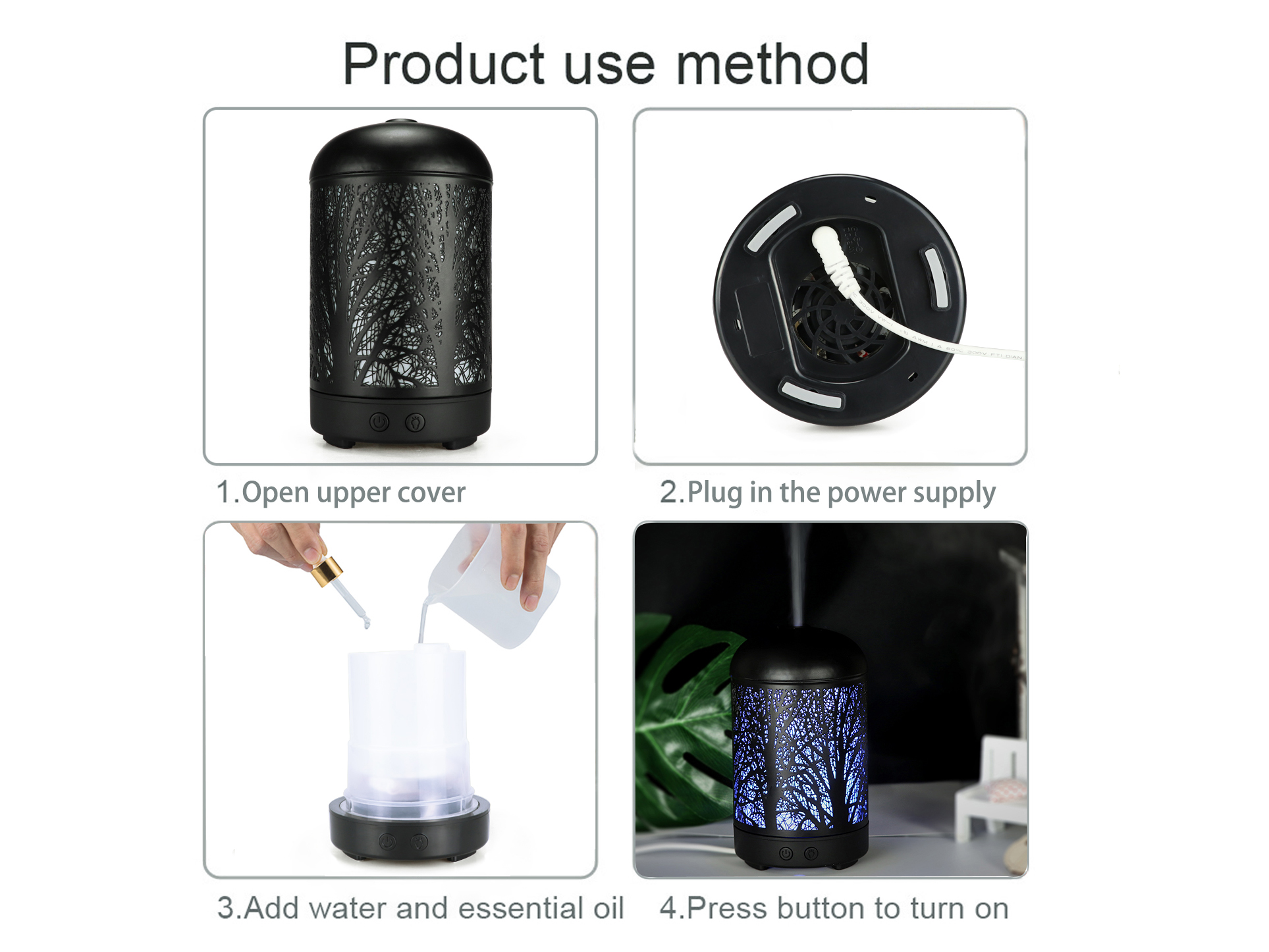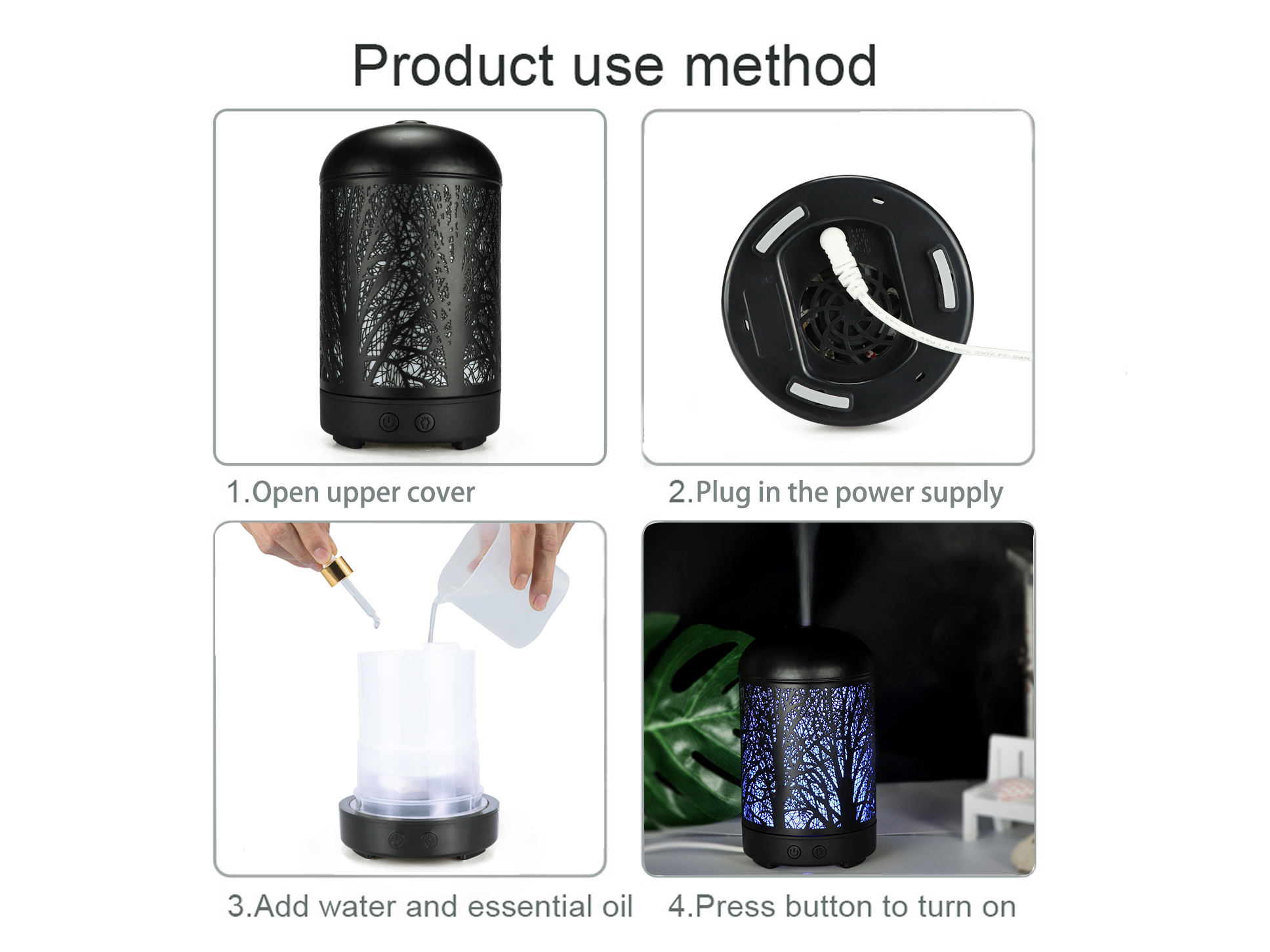 User manual:
Step 1: Place the device on the flat surface, remove the cover (upper body) of the device.
Step 2: Plug the power cord into the machine.
Step 3: Use a measuring cup to put water in the tray (the water level required is higher than the Min level and below the Max level in the tray).
Step 4: Put essential oils in the water, 3-5 drops per 100ml of water.
Step 5: Turn the lid back on and choose the operation mode